Co-hosted by the Douglass Leadership Institute
Thursday, April 19, 2018
12:00 pm – 1:00 pm
Live Streamed
The Heritage Foundation
Lehrman Auditorium
Featuring
Peter C. Myers
Professor of Political Science, University of Wisconsin – Eau Claire
Reverend Dean Nelson
Chairman, Douglass Leadership Institute
Diana Schaub
Professor of Political Science, Loyola University Marylan
Hosted by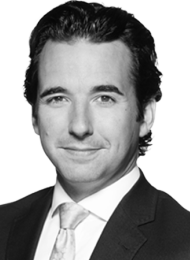 Director and AWC Foundation Fellow
Description
Two hundred years after his birth, Frederick Douglass endures unequalled as the invincible adversary of racial despair and disaffection – the preeminent apostle of hopefulness in the American promise of liberty and justice for all. In America's dedication to principles of natural rights set forth in the Declaration of Independence, Douglass found reason to love and identify with his country, despite the injustices that he and his people had suffered. A formidable thinker, activist, and polemicist, Douglass produced the most powerful argument for the affirmation of America's Founding principles in the history of African-American political thought.
Peter C. Myers is a professor of political science at the University of Wisconsin Eau Claire and the author of Frederick Douglass: Race and the Rebirth of American Liberalism. Reverend Dean Nelson is a licensed minister and ordained pastor who currently serves as the chairman of the Douglass Leadership Institute. Diana Schaub is a professor of political science at Loyola University Maryland and the author of several essays on African-American American political thought.
You are invited to attend the lecture on April 19, 2018 at Noon EST, registration details are below.
Comments
comments